Here you can find an overview of our certificates and memberships. For further questions or other concerns, please give us a call or contact us by e-mail.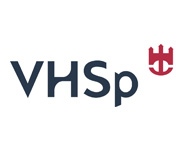 Verein Hamburger Spediteure

LBA Licensed Regulated Agent

DE/RA/00038-01

DSLV Bundesverband Spedition und Logistik
We create optimized solutions for the transport of your goods. We are looking forward to getting in contact with you.
Simon Internationale Luftfracht GmbH
Hamburg Airport Cargo Center
Gebäude 393, Aufgang A
Weg beim Jäger 200
22335 Hamburg
Germany
Phone: +49 40 39 99 92 99
Fax: +49 40 39 99 92 89 
E-Mail: info@simon-freight.de
© Copyright
2022
Simon Internationale Luftfracht GmbH